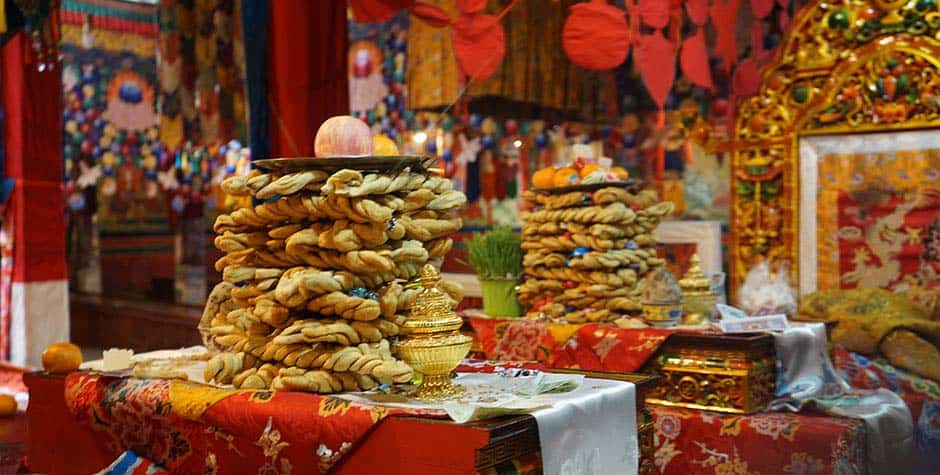 LOSAR
Happy Losar!
We are delighted to announce that we can celebrate Losar together in Dharma City 21 February.
May this coming year of Water Rabbit be auspicious for all sentient beings!
Tibetan New Year, also known as Losar, is an important festival for Tibetan Buddhists in Tibet, Nepal, Bhutan, and India. It falls on February 21st, 2023.
Determined by the Tibetan calendar, the Gregorian calendar date for Tibetan New Year changes each year but always falls in February or March.
The major celebrations of Tibetan New Year last for 5 days, from the last 2 days of the previous year to the third day of the new year: from February 19th to February 23rd in 2023.
LOSAR CELEBRATION
21/02/2023 – 08:00   |  Dharma City
8 AM Patrul Rinpoche will offer Long Life Empowerment, after which we will have the following activities:
Enjoying Tea and Kyabze together
Small Fire Puja
Hanging Wind Horse flags (Lonta)
Lunch in the Teahouse
Tibetan dance
>>> Don't forget to wear your Tibetan clothes if you have any : ) <<<
(Please order lunch in advance, the cost of lunch is 10 euro)