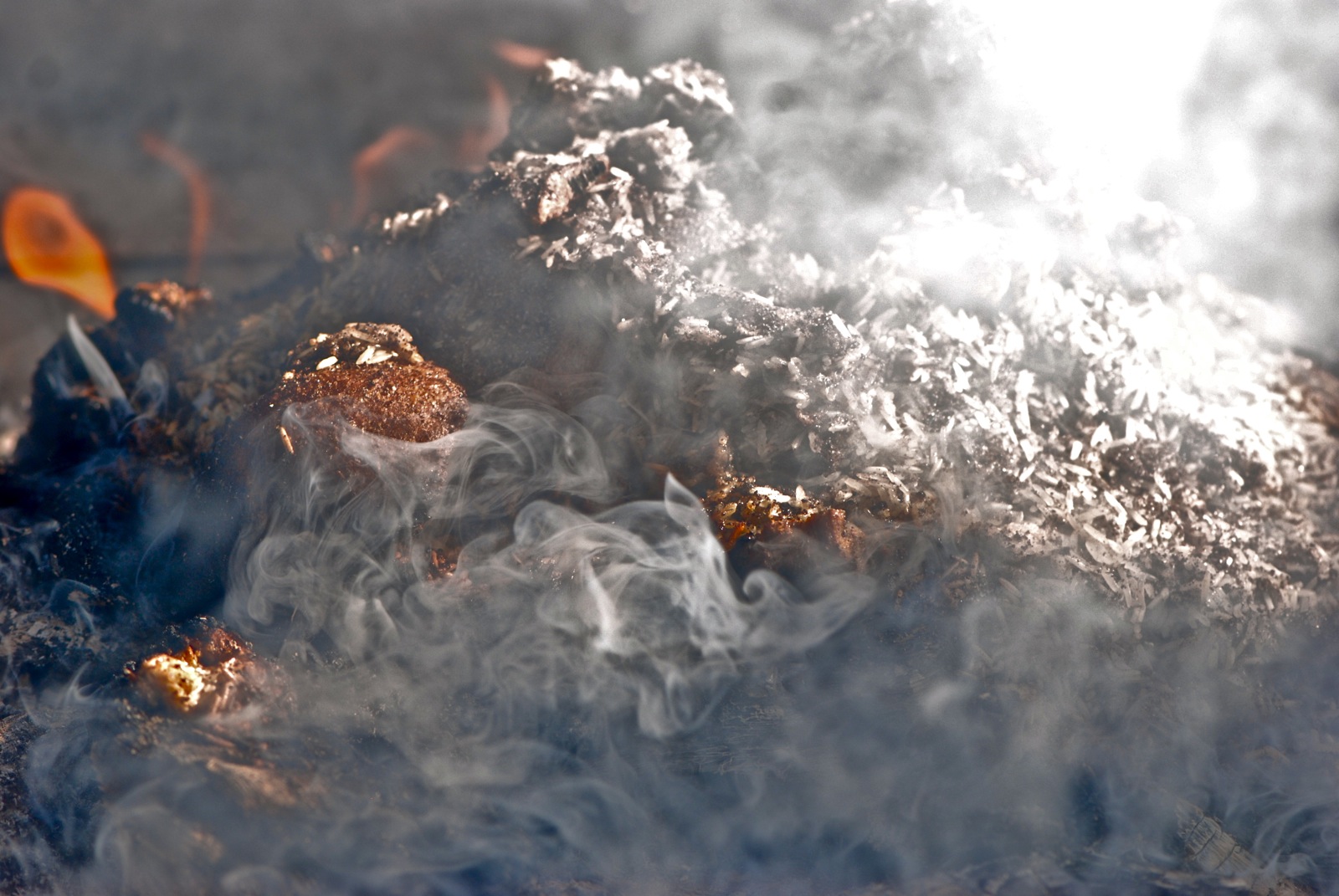 White Sur (daily practice)
The White Sur is an evening practice where one offers smoke, with the aspiration to fulfil the wishes of all beings and alleviate their sufferings. It is a method to cultivate bodhichitta, good heart, generosity and selflessness.
The practice is preceded by a recitation of the Sutra of the Three Heaps and followed by The King of Aspiration Prayers: Samantabhadra's "Aspiration to Good Actions" and sometimes other aspirations. During the practice itself, a mixture of different substances is spread on glowing embers, producing a thick fragrant white smoke. These substances include barley flour, butter, tea, honey and so on. In Dharma City, this offering takes place every day. If you join online, it is not necessary to make the smoke offering at your own place, given that it can be tricky to organise that in a flat. Still, you can do an offering of your own, if you wish. 
If you wish to join our online evening Sur, contact us: info@zpi.patrulrinpoche.net